We are growers of high quality young plants from seed and vegetative materials. Serving customers in both the U.S. and Canada, we sell our plants directly, not through the broker network.
Our service is especially suited for the small to mid-size growers – no minimum order required.
We carry a huge variety listing and multiple tray sizes to suit every program and budget.
We offer extensive discount programs for volume, early order, and early payment.
We offer personal, attentive service. A customer service rep is assigned to each customer. Our receptionist is a real person, not a machine.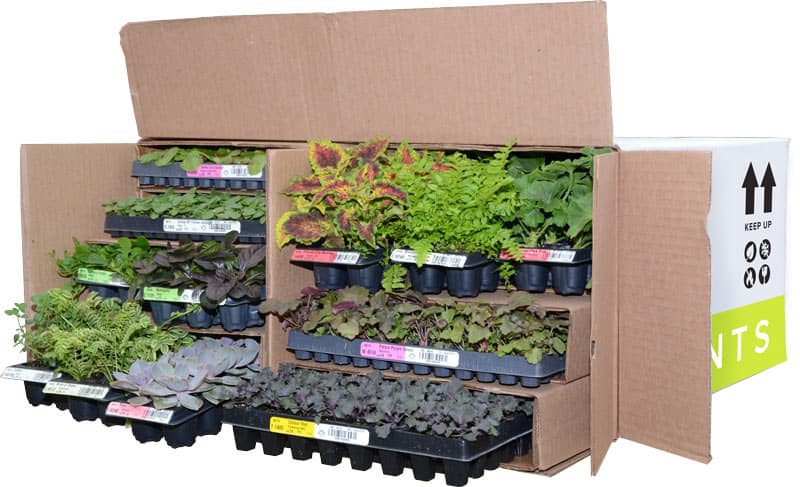 We custom-package each order, allowing you to mix and match plugs and cuttings of various sizes in the same box.
Our in-house traffic department arranges each delivery, bearing in mind the quickest, most reliable carrier to meet your needs. Delivery on our own trucks is available to many areas.
Our pricing includes royalties, boxing, and freight (for more than 3 full cases). Fewer than 4 cases and any partial cases incur some extra charges.
We publish our own full color catalog and extensive cultural tips, as well as maintain a full web site.
A horticulturist with 30 years experience is available to answer questions and give advice to help you succeed.
We grow out our own young plants, so we can prove performance.
Last but not least, we handle tag orders to provide you more of a "one-stop shop."
So we invite you to join the many satisfied customers and enjoy the benefits of the Jolly Farmer experience. We look forward to serving you in the coming season.