Serving Growers Across North America
We are growers of high-quality young plants from seed and vegetative materials. We're uniquely positioned to accommodate the needs of small to mid-sized operations.

We Sell Direct
Since we sell our plants directly, we take full responsibility for the quality of each order.

Very Low Minimums
You can order as
 

little as half a box to meet our minimums. Orders of 4 or more full boxes ship free!

We Custom Package
Since each box
 

is custom packed, you can mix and match plugs and liners of various sizes in the same box!

Enormous Listing
With more than 3,000 varieties offered in multiple tray sizes, we're equipped to match any program or budget.

Personal, Attentive Service
A service rep is assigned to each customer. You'll talk to a real person every time you call!

All Inclusive Pricing
Our pricing includes royalties, boxing, and freight for 4 or more full boxes. Absolutely NO hidden charges!

Extensive Discounts
We offer significant discounts for volume and early pay, with a 10% discount for early order!

Expert Cultural Advice
An independent horticulturist with 45+ years of experience is available to answer questions and give advice.

Tools To Succeed
We provide you with
 

catalogs, culture tips, online ordering access, and other tools to help you succeed.

Proven Plant Performance
We grow out many of our own young plants, so we can prove performance.

We Handle Tag Orders
Order any tags you may need, and we'll ship them in time for your arriving plants.

Dependable Deliveries
We arrange each delivery, using the quickest, most reliable carrier to meet your needs. Delivery on our own trucks is available to many areas.
We invite you to join our growing list of satisfied customers and experience our commitment to integrity, quality, and reliable service. We look forward to serving you in the coming season!
We're excited to be offering these exclusive varieties in 2022! These beautiful selections are only available at Jolly Farmer®, so don't forget to book yours early!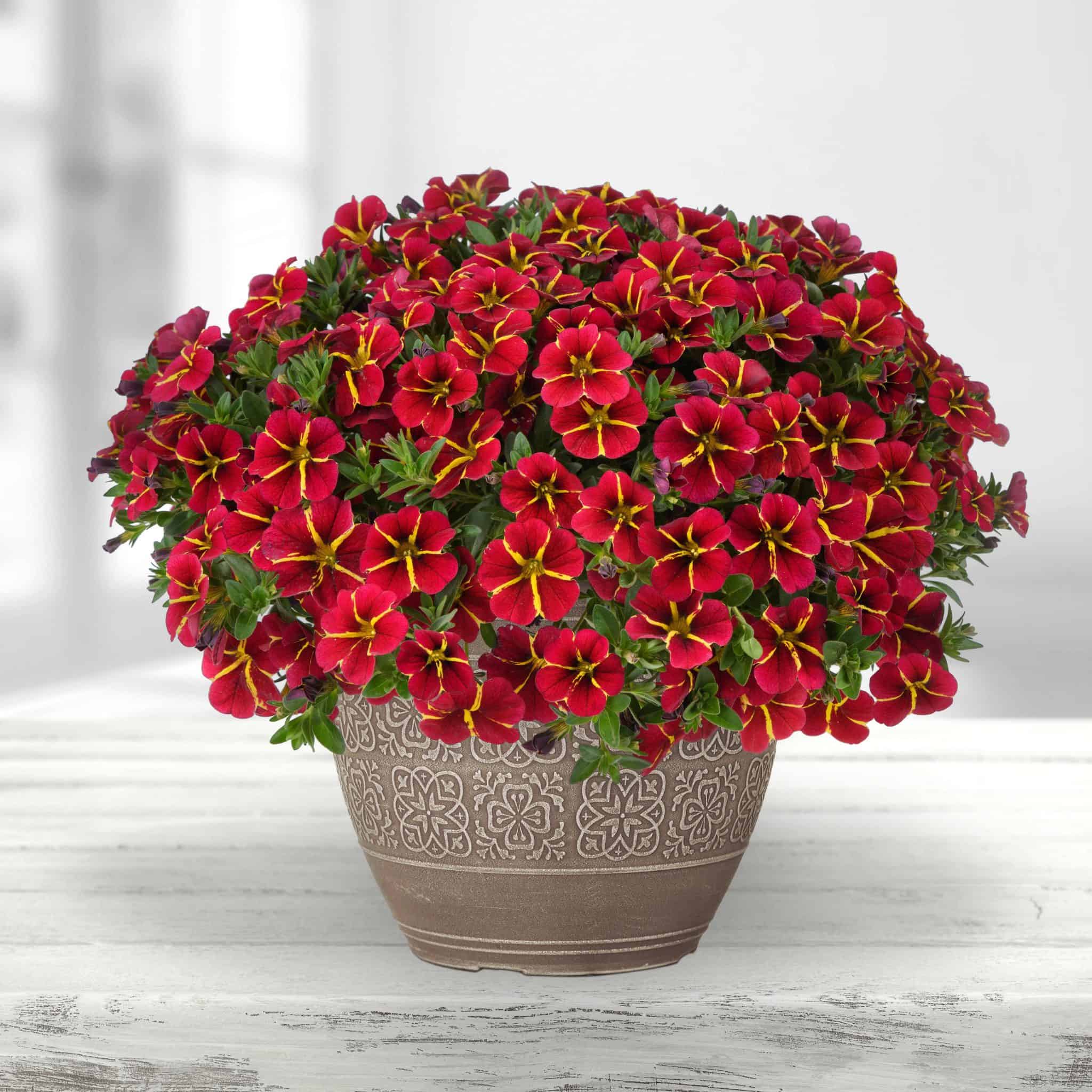 CALIBRACHOA
Colbri™ Bling Exotic Red
Beautiful dark red with vibrant yellow star.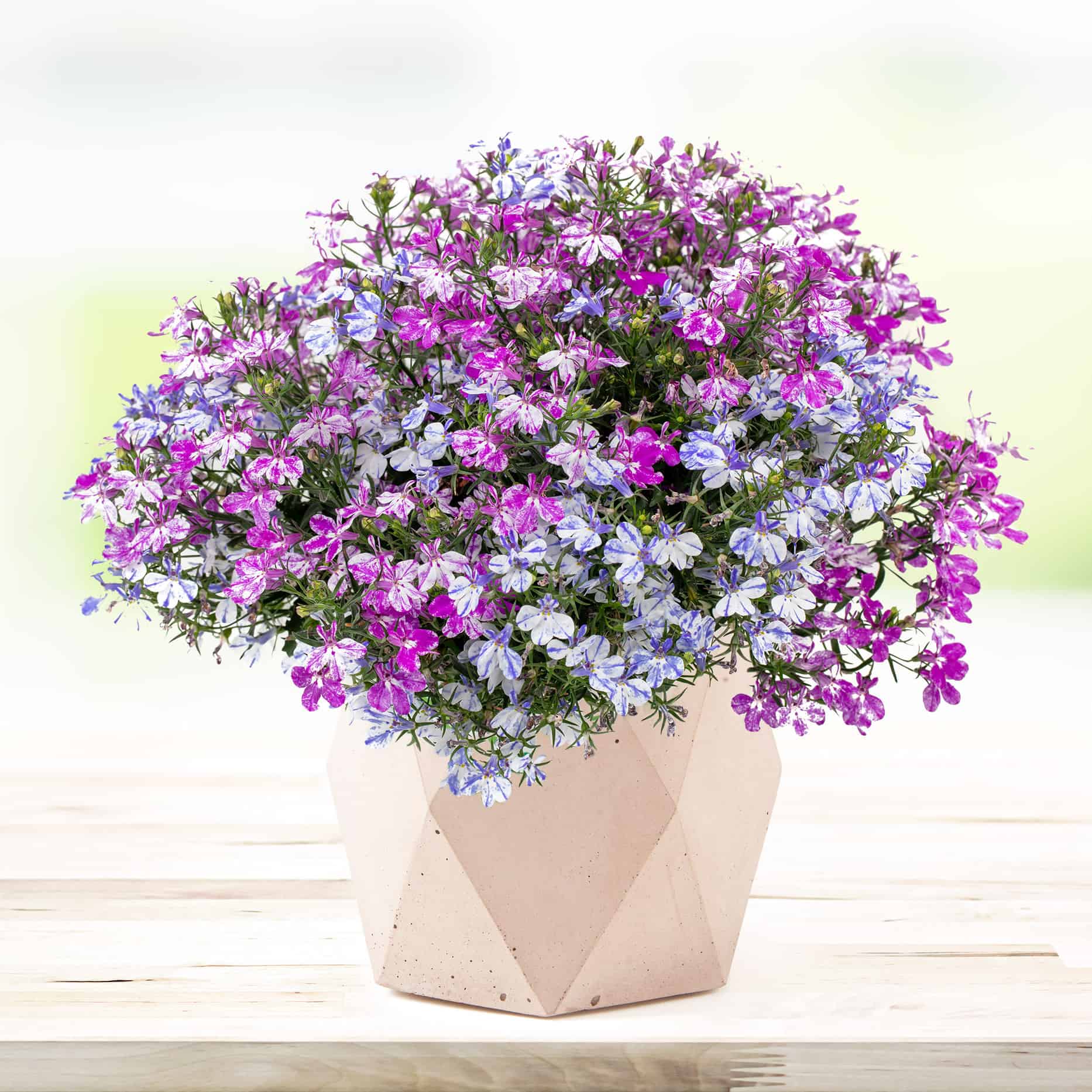 LOBELIA
RIFT™ BLUE & RIFT™ PURPLE
A beautiful lobelia with a semi-trailing habit that is better suited for hanging baskets and mixes.
We're excited to offer a selection of popular tropical foliage. Now you can cash in on the indoor/outdoor gardening trend!
You can browse through our online catalog here, or
send us a request
for a printed catalog of your own.
You can browse through our online catalog here, or
send us a request
for a printed catalog of your own.
Make us your young plant supplier
Call us today at 800-695-8300!
Take a tour of our greenhouse complex and learn how your young plants are grown and shipped!​