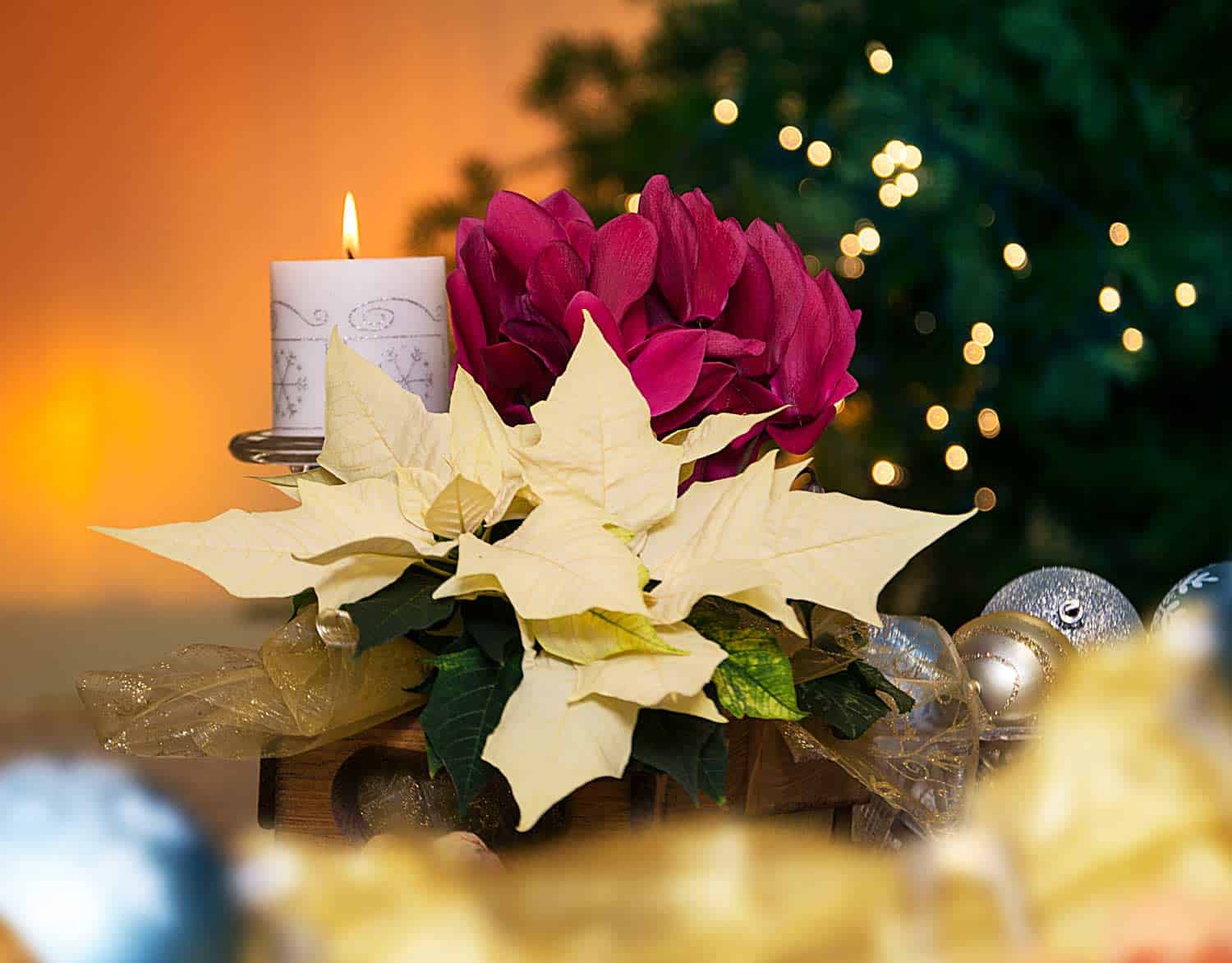 Poinsettias are one of the customs for the Christmas season, along with balsam, stars, snowflakes, ornaments, mistletoe and reindeer.  Although potentially cheapened by door-crasher Black Friday sales, poinsettias are truly beautiful, especially if they are well-grown and well-presented at retail.  For our employees this year, we offered them each a lovely 8″ poinsettia, complete with foil wrap, a holiday tin, and optional glitter.  I chose white poinsettias with gold and silver glitter to match our home decorations.  They were stunning!  
Our workers definitely appreciate what goes into the plants, since they help with all the necessary steps like sticking, spacing, pinching, and shipping.  In the attached audio file, my husband David, who sells the Jolly Farmer poinsettia crop, shares behind-the-scenes details about the program with our local New Brunswickers.  Enjoy!
From our family to yours, may your holidays be blessed with the true gifts of the season!