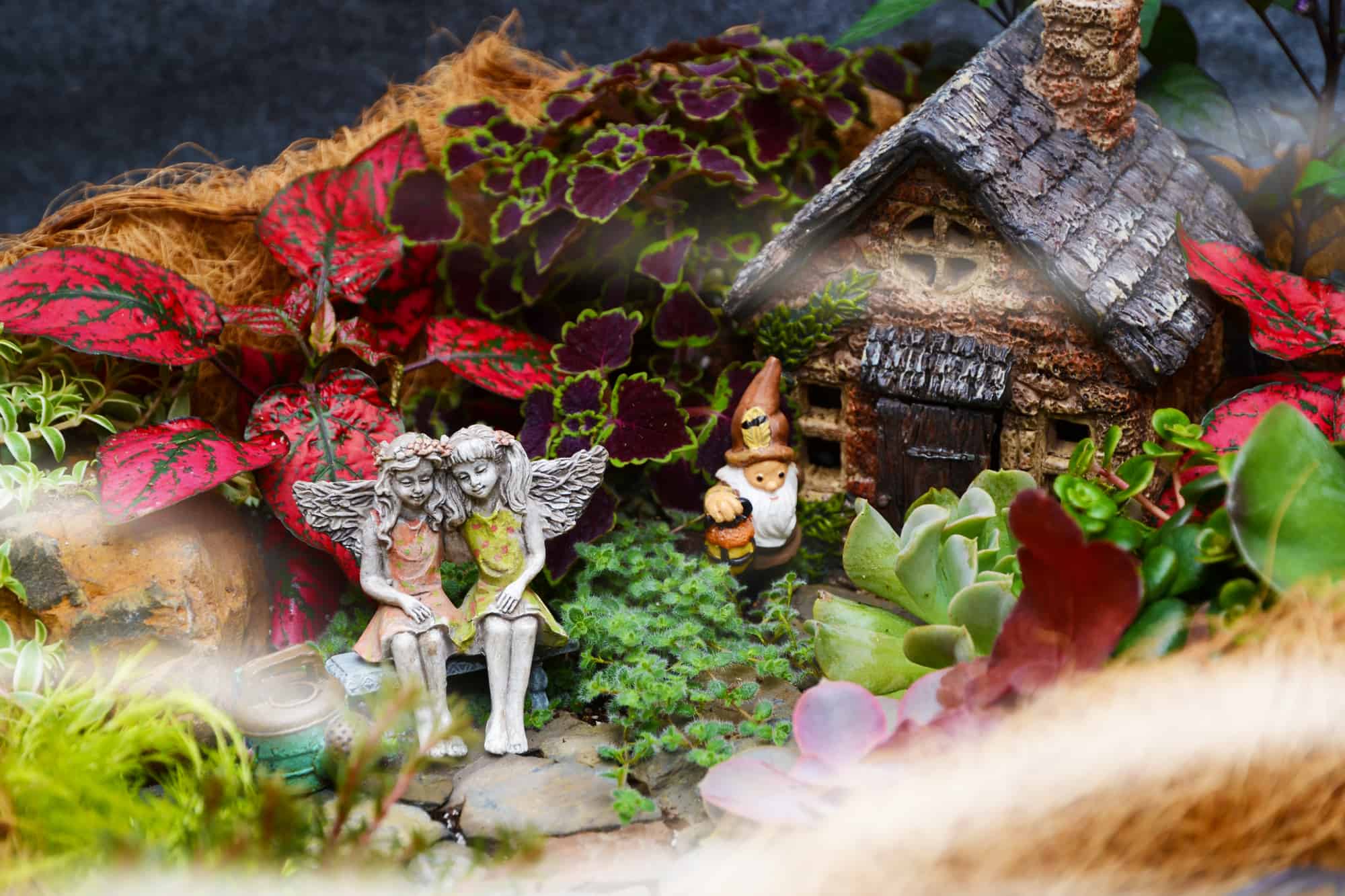 I wonder about our fascination with miniature things…maybe it is just envisioning and creating order and beauty in a tiny kingdom that makes us feel good. A way to have our say in a mostly out-of-our-control world.  Anyway, fairy gardens are so much fun and increasing in popularity. Little kids (as well their parents!) love putting these together. 
We have a wide selection of plants that are ideal for this project, especially succulents.  Echeveria, sempervivum, crassula and creeping sedum are some of the best.  You can see in this photo that coleus and hypoestes add a nice splash of color.
Ornaments can be quite pricey, but having a good imagination can provide a lot of possible alternatives.  In the photos below, one of our customers designed a life-like fire place that made customers stop and hold their hands over the "flames!"  The use of flower pots and pebbles also adds interesting contrast.  And the cast iron pot…how cool is that! Kudos to our customer,  Jean Abbe of Abbe's Backlot Greenhouse in Comins, MI.  Thanks for sharing, Jean!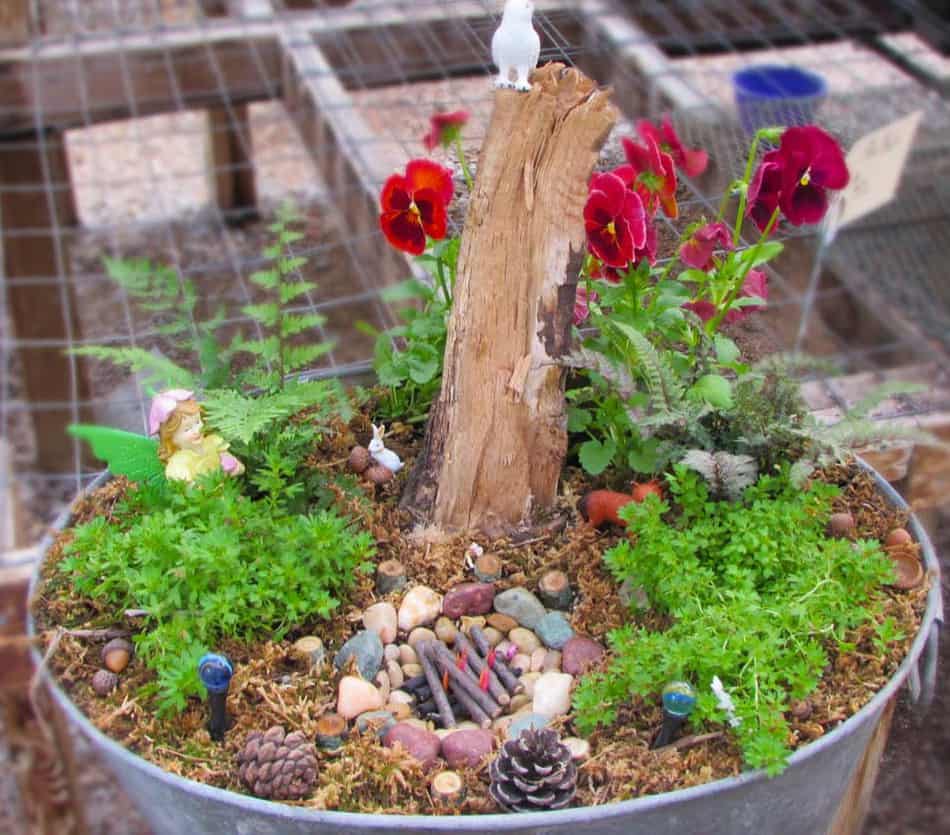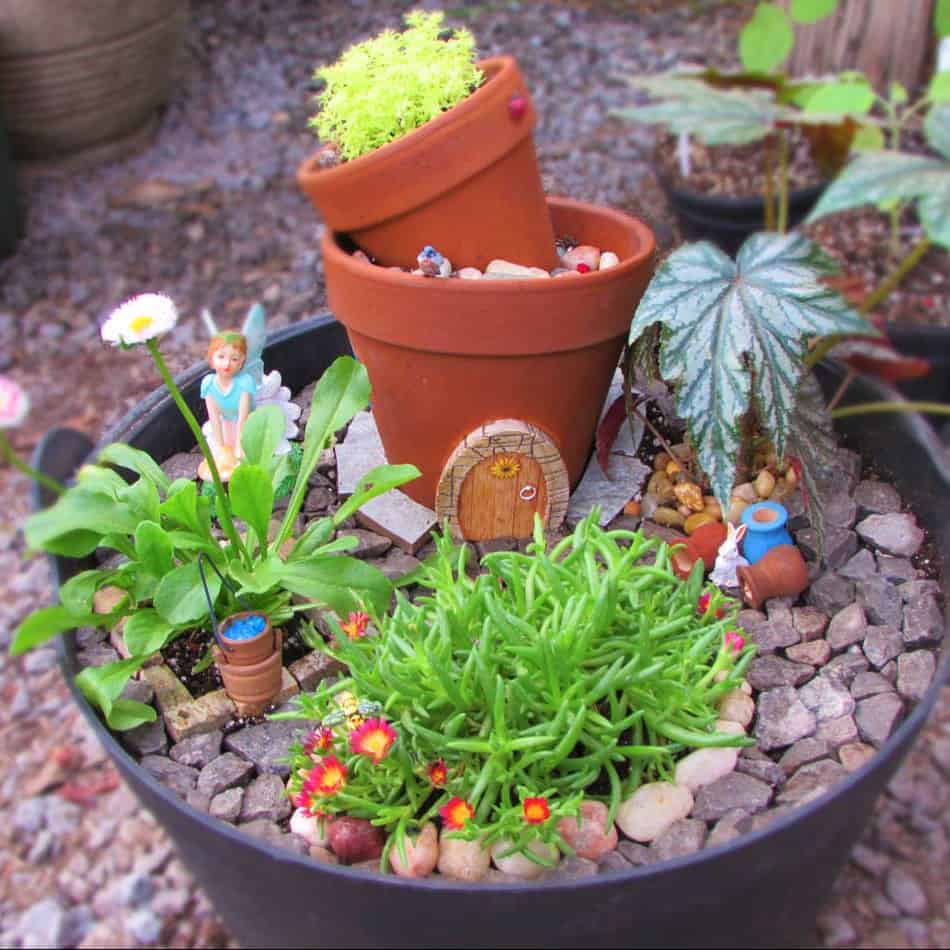 Plants suitable for indoors or out, or wet or dry pair perfectly with whatever accessories you choose.  Make your own theme garden…fairies, woodlands, seasides, even animated characters from films.  For containers, the sky is the limit.  Plastic pots, wire baskets, wash tubs, or porcelain teapots and teacups. There are so many possibilities…let your imagination soar!